Customer Service Training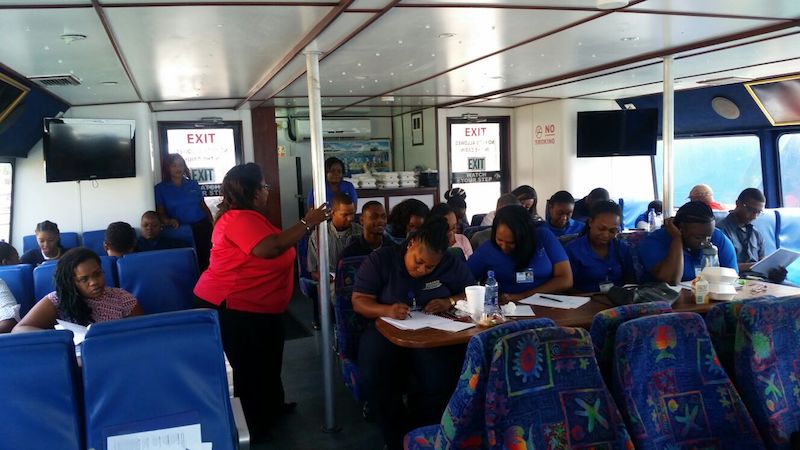 We believe that our front line employees are our greatest asset. Therefore, we provide them with the necessary tools to conduct the duties efficiently and get it right the first time. We firmly believe having trained employees are vital to the overall success of the company. Therefore, training for all front line employees is an ongoing process. During the orientation process a brief customer service training is given to provide new employees with an idea of the service culture of Bahamas Ferries. A more in debt training is done once per year.
Recently, a customer service training was held for all front line employees. Employees travelled from all Family Island locations to take part in this training. Employees were eager and enthusiastic during the session.
Ms. Cherrylee Pinder, CP Consultants, a dynamic motivational and educational speaker conducted both sessions at our Potter's Cay Dock location. Ms. Pinder has conducted such trainings for Bahamas Ferries in the past. The sessions were designed to address the many issues encountered on a daily basis. A wide range of topics were covered which included a friendly greeting, customer service delivery failures, effectively managing irate customers, and exceeding customers' expectations. Also, during the sessions challenges were addressed through role plays, new ideas were put forward on how improvements can be made, and a list of action items were created for follow-up.
We understand that effective Customer Service Training is gradual and does not end on the initial day of training. Therefore, onsite training will continue to ensure that employees understand their role and importance to the company's continued success.
Day-Away Training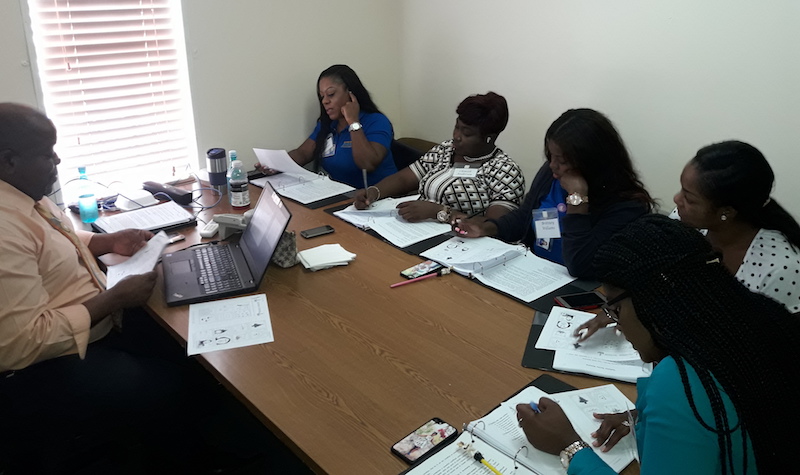 The Day-Away Coordinators conduct the Harbour Island Day-Away excursion tour for international and local guests, which includes corporate and school groups. In an effort to provide our guests with the best possible tour, Coordinators participated in a week long workshop hosted by Mr. Craig Mortimer, Bahama Host Trainer. The training sessions were conducted in two segments.
The first segment of the training was all theory and addressed topics including the value of the customer, customer communication (verbal and nonverbal), handling difficult customers, attitude adjustments, tour guide skills, presentation skills, group management skills, and interpretation skills. The second segment of the training, which is the practical aspect, was held onsite in beautiful Harbour Island. Each Coordinator had the opportunity to conduct a portion of the tour and they found it to be quite enjoyable.
The ultimate goal of the training is to sharpen the skills of the Coordinators and enhance our guests experience through engaging, interactive, and fun-filled tours.
Comments