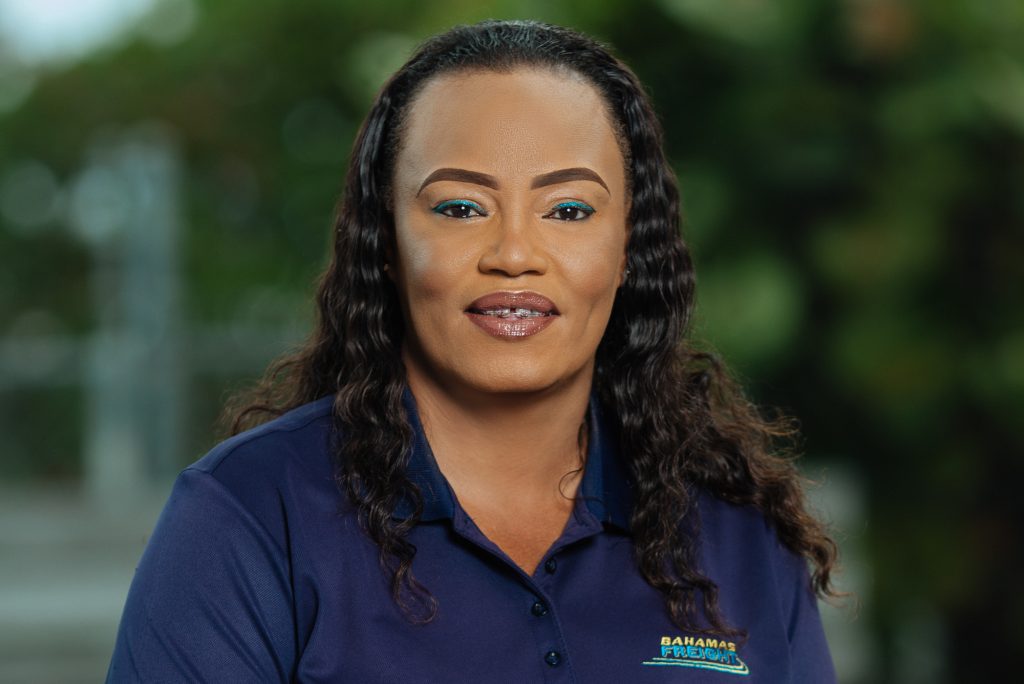 We are happy to honour our Employee of the 2nd Quarter for 2018: Lornamae Thompson!
1. What's your favorite quote? "Don't do it".
2. Do you have an office nickname? What is it? Beautiful.
3. Where is your favorite travel spot in The Bahamas? Andros.
4. If you could do another job for just one day at Bahamas Ferries, what would it be? Work on the boat.
5. If you had to eat one meal, every day for the rest of your life, what would it be? Garden salad, lobster, and corn.
6. If you were an animal what would you be? Dog.
7. If you were stuck on an island what three things would you bring? Bible, groceries, and a pillow.
8. If you were to write a book about yourself, what would you name it? Faith.
9. If your house was burning down, what is the one non-living thing you would save? Phone.
10. What's your least favorite Food? Corned beef.
11. What's your favorite motto or personal mantra? "This, too, shall pass".
12. Tell us something about yourself that would surprise us. I am a no nonsense person.
13. Give us three words to best describe you. Independent, friendly and hardworking.
14. What are three career lessons at Bahamas Ferries you've learned thus far? To listen, pay attention and be punctual.
15. What are your hopes for our industry? To see the company expand more.
16. What aspect of your role do you enjoy the most? Meeting different people.
17. What do you always want to try and never did? Deep sea diving.
18. What do you like most about your job? Meeting different people.
19. What do you like to do on your days off? Relax.
20. What else do you do for fun? Hang out with family and friends.
21. What is on your bucket list? Travel more.
22. What is the weirdest thing you've ever eaten? Octopus.
23. What is your biggest pet peeve? A person chewing gum.
24. What is your favorite meal? Cracked lobster and garlic stone crab.
25. What is your favorite sport? Basketball.
26. What is your favorite thing to do? Beaching and fishing.
27. What is your greatest fear? Heights.
28. What is your hidden talent? Speaking in front of an audience.
29. What kinds of hobbies and interests do you have outside of work? Listening to soft music.
30. What one food do you wish had zero calories? Lobster.
31. What tv show/movie are you ashamed to admit you love? Pretty Women.
32. What would people never guess you do in your role? Catching the vessels rope upon its arrival to the dock.
33. Where is your favorite place to eat? Rainbow Inn.
34. Which one would you want most – flying cars, robot housekeepers, or moon cities? Robot House Keeper.
35. Would you rather be a tiny elephant or a giant hamster? Tiny Elephant.
Comments