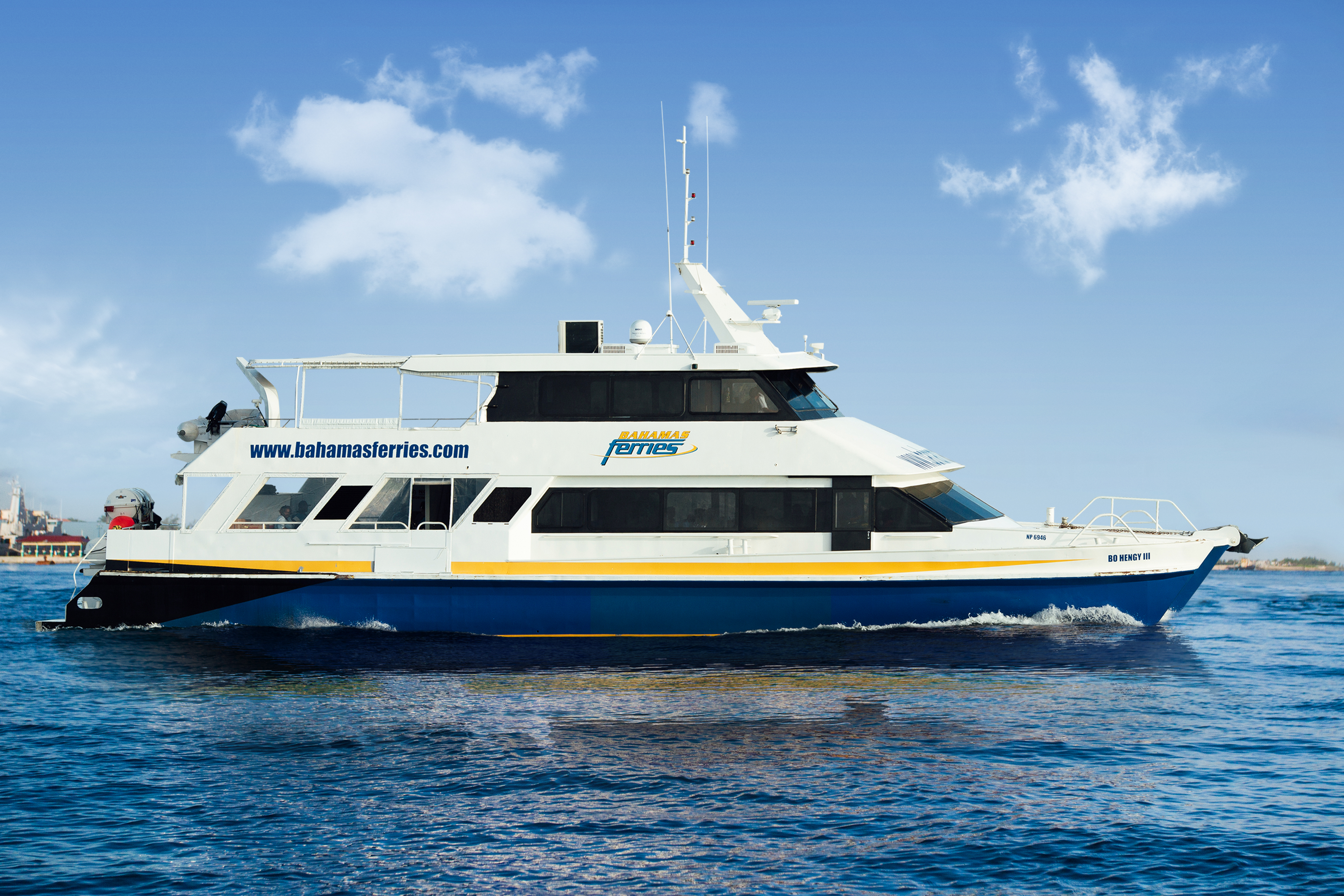 At Bahamas Ferries, we believe you deserve the best possible service when it comes to your travel and shipping needs. That is why we have invested in four state-of-the-art vessels – Bo Hengy III for passenger ferry services, and Eastwind, Inagua Spray and Grand Master for your shipping needs. We believe that inter-island travel and shipping should be stress-free and unforgettable; hence we have designed the experience that way.
We service eight destinations throughout the islands and provide one-of-a-kind passenger and freight services to you, our valuable customers. For passenger services, take a relaxing ferry rider to Harbour Island or Spanish Wells. For freight services, ship seamlessly to Harbour Island, Spanish Wells, Three Island Dock, Rock Sound, Marsh Harbour, Freeport, George Town or Nassau.
We have expanded our freight business to include commercial and industrial freight. So, whether you need to ship a small box, pallets, vehicles, containers or heavy equipment, our skilled and responsive team has you covered. And to guarantee customer satisfaction, we have built a strong logistic network in the Family Islands to provide creative solutions for all your shipping needs.
At Bahamas Ferries, our customer-centric focus keeps you where you need to be – at the heart of our business. So, the next time you are sending a pallet to Marsh Harbour, visiting family in Spanish Wells, moving to George Town, or simply need a relaxing get-away to Harbour Island, Bahamas Ferries is here to make the connection.
Click here to book your next excursion, or locate A Bahamas Ferries agent near you.