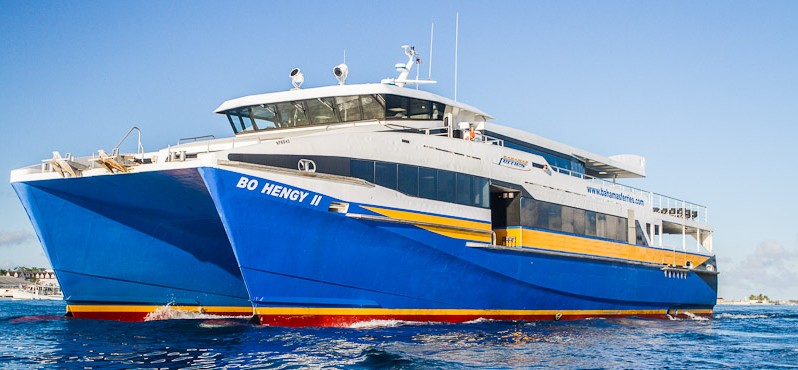 At Bahamas Ferries, we believe you deserve the best possible service when it comes to your travel and shipping needs. That is why we have invested in four state-of-the-art vessels – Bo Hengy II, Seawind, Sealink and Eastwind to suit your individual needs. We believe that inter-island travel should be stress-free and unforgettable; hence we have designed the experience that way.
We service ten destinations throughout the islands and offer a wide range of services outside of our passenger and freight business – Harbour Island Day-Away Excursion, school educational programme, harbour cruises, and we cater to regattas and homecomings, creating a one-of-a-kind experience.
Recently, we expanded our freight business to include commercial and industrial freight. So, whether you need to ship a small box, pallets, containers or heavy equipment, our skilled and responsive team has you covered. And to guarantee customer satisfaction, we have built a strong logistic network in the Family Islands to provide creative solutions for all your shipping needs.
At Bahamas Ferries, our customer-centric focus keeps you where you need to be – at the heart of our business. So, the next time you are sending a box to Long Island, visiting family in Abaco, going to Crab Fest in Andros, moving to Exuma, or simply need a relaxing day-away to Harbour Island, Bahamas Ferries is here to make the connection.
Click here to book your next excursion, or locate A Bahamas Ferries agent near you.