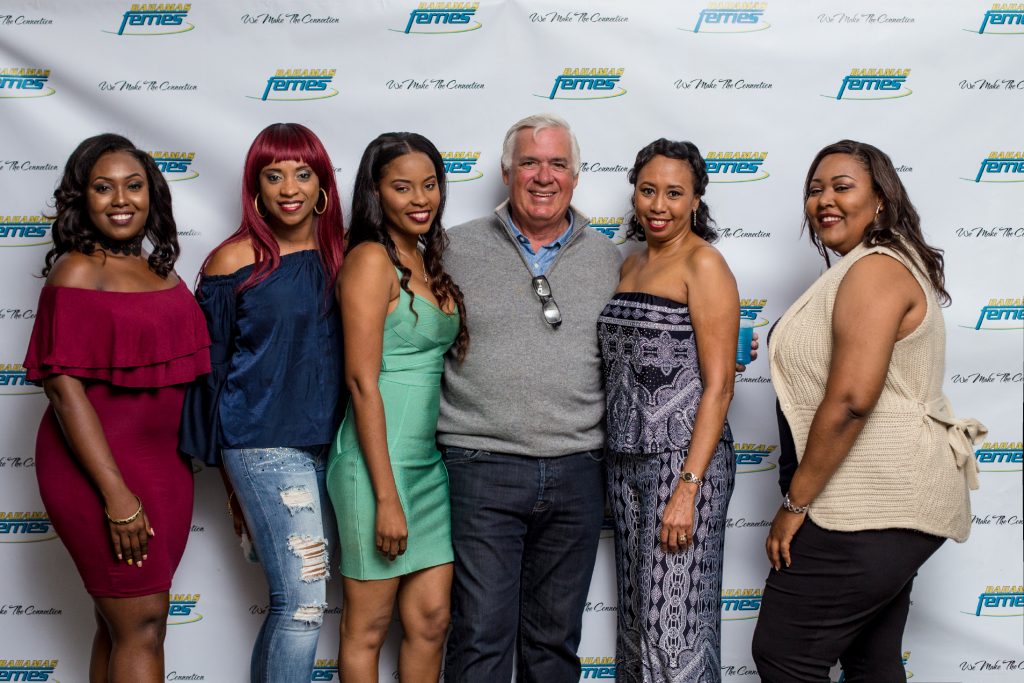 At Bahamas Ferries, we recognise that we are nothing without our customers. So, it was with great pleasure that we welcomed our valued patrons aboard the Bohengy II for our 2nd Annual Sea Breeze & Honourees Customer Celebration Cruise on December 3rd, 2016.
One hundred of our most frequent freight, group and regular passengers attended the event, joining our company executives and top employees for a night of fun and fellowship on the high seas.
We kicked off the evening at 7:00 pm with a welcome reception at Potter's Cay Dock, where the evening's honourees and their guests were given the opportunity to take photos using our Bahamas Ferries step and repeat banner, and enjoy hors d'oeuvres and cocktails before setting sail at 8:00 pm.
The harbour cruise proved to be a fun-filled event complete with games, prizes, a live band and a DJ. The cruise also gave company representatives a chance to mingle with guests, which allowed them to become more acquainted with each other as well as discuss new and exciting ways the company can improve its service offerings.
Overall, our 2nd Annual Sea Breeze & Honourees Customer Celebration Cruise was a tremendous success. We extend huge thanks to all who attended and say thank you to our customers across the country for the continued support. We understand that you have options and do not take for grant your decision to travel and ship with Bahamas Ferries.
We are committed to exceeding your expectations and look forward to celebrating again with you, our faithful customers, very soon.
Comments